About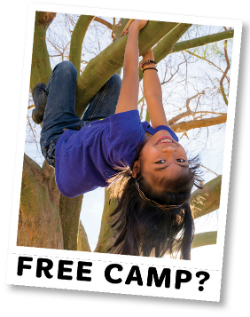 Free Girl Scout Camp? Oh Yeah!
Girls earn 80 cents for every box of Girl Scout cookies sold that will be placed on a Girl Scouts Heart of Michigan credit card exclusively for Girl Scout Camp! Visit www.girlscoutcamp.org for more information. It's amazing; your girl will take charge to pay for her best summer ever at Girl Scout Camp!
Who's eligible for this awesome deal? All girls entering grades K–12 in the fall of 2018.
It only takes 240 boxes to get her to Day Camp,
and 360 boxes to get her to 4 days of Overnight Camps,
and 680 boxes to get her to 6 days of Overnight Camps!
Here's how to participate:
1. Contact your Regional Product Program Specialist or fill out the form below, and we can help set-up booths and caravans. Deadline for individual sales and payments is June 15, 2018.
2. Sign permission slip to participate in the program as an individual Girl Scout.
3. All profits of 80 cents per package sold will be placed on a GSHOM credit card to be used only for camp to include Day Camp, Overnight or one of our Volunteer Day Camps.
4. Check out preset amount of cookies from the Regional Cookie Cupboard.
5. Attend your booth or caravan sale, sell door-to-door. There are so many different outdoor events coming up, like festivals, carnivals and even conventions, that you can set up a cookie booth for! Be sure to take advantage of these amazing events. Have change on hand for your sales.
6. Return any unsold cookies after the sale during your Regional Cookie Cupboard hours. You are welcome to request another sale.
7. Your GSHOM Credit Card will be available in your Regional Center within one week of your sale. Your card will expire September 1, 2018.
Fill out the form below to get started.
Count me in!