About Us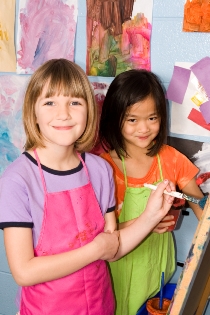 Join Girl Scouts
At Girl Scouts Heart of Michigan, we work year-round to provide enriching activities for girls. Your daughter might explore the solar system, venture on a nature hike, become a weather watcher, star in a play, enjoy a scavenger hunt, or take an amazing trip.
What's cool about Girl Scouts is that there's not just one way to be one. There are many ways to participate:
Is your daughter ready to explore new activities for girls, help her community, earn badges and awards, and enjoy Girl Scout adventures? If she's 5 to 17 years old, she can be part of the largest organization for girls on the planet.
Visit Ebiz, our online registration site to register today or download a Membership Form (below).
10/1/12-9/30/13 Membership Form (pdf) | 10/1/13-9/30/14 Membership Form (pdf)
After girls join, they participate in the following grade levels:
| | | | | | |
| --- | --- | --- | --- | --- | --- |
| | | | | | |
Click on grade level to view the guidebooks and badges available.