About
Camp Linden All Aboard a Success
Posted on 11/12/2012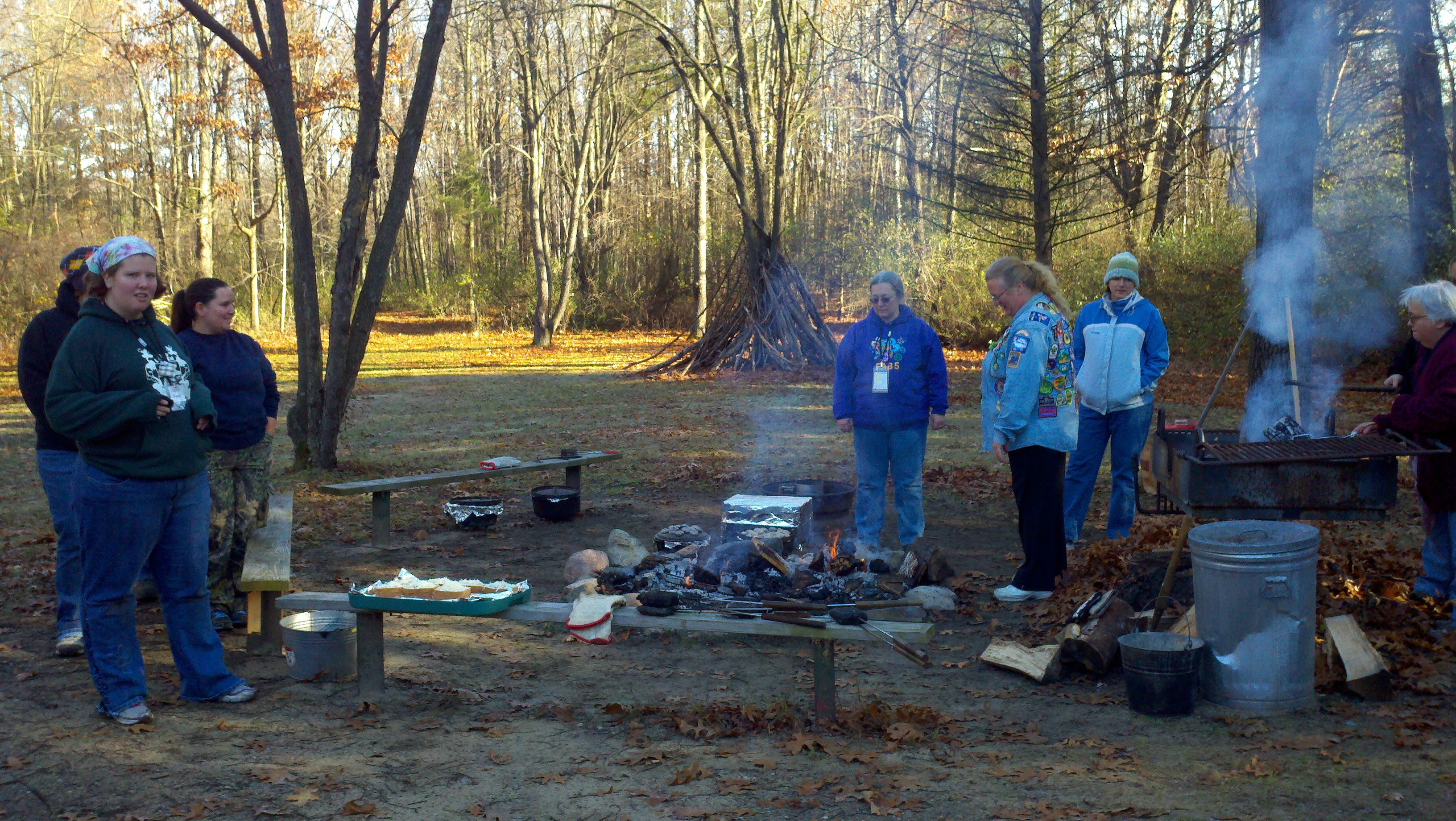 Giving girls the confidence to navigate the great outdoors starts with their adult volunteers.
About 100 of these volunteers representing the 34-county area served by Girl Scouts Heart of Michigan received volunteer basics, safety, outdoor skills and personal development during an All Aboard November 2-4 at Camp Linden.
"If we want our volunteers to feel confident to take their girls outdoors they have to have the confidence and the knowledge to share with the girls," said Katie Galloway, Adult Recruitment and Education Specialist with GSHOM.
Volunteers learned how to cook outdoors and made such delicacies as pineapple upside down cake in a dutch oven, omlettes in plastic baggies, and muffins in scooped out oranges wrapped in aluminum foil. They also learned how to identify plants, make knots , shoot with a bow and arrow and participated in craft projects using recycled items such as bottle caps which were used to make necklaces.
In addition, they learned about ceremonies, participated in a rededication ceremony and retired an American flag.
The All Aboards are not specifically about camping, said Tammy Klavon, Team Leader Membership/Adult Recruitment and Education Specialist with GSHOM.
"All Aboards are mostly about getting your core and enrichment classes in one place at the same time," Tammy said. "It's a way for our volunteers to utilize their time wisely. We want to make everything that we offer easier and more accessible for our volunteers."
While the classes and various sessions were well-attended, many of the volunteers said they really enjoyed meeting their peers and sharing information and ideas.
"They liked sharing their stories and learning that other leaders were experiencing the same challenges they were having," Katie said. "They also enjoyed getting to know facilitators and staff."
The next All Aboard is November 16-18 at Camp Merrie Woode. Head to our website gshom.org for more information.