About
Girls Explore Their Caholic Faith and St. Kateri
Posted on 12/13/2012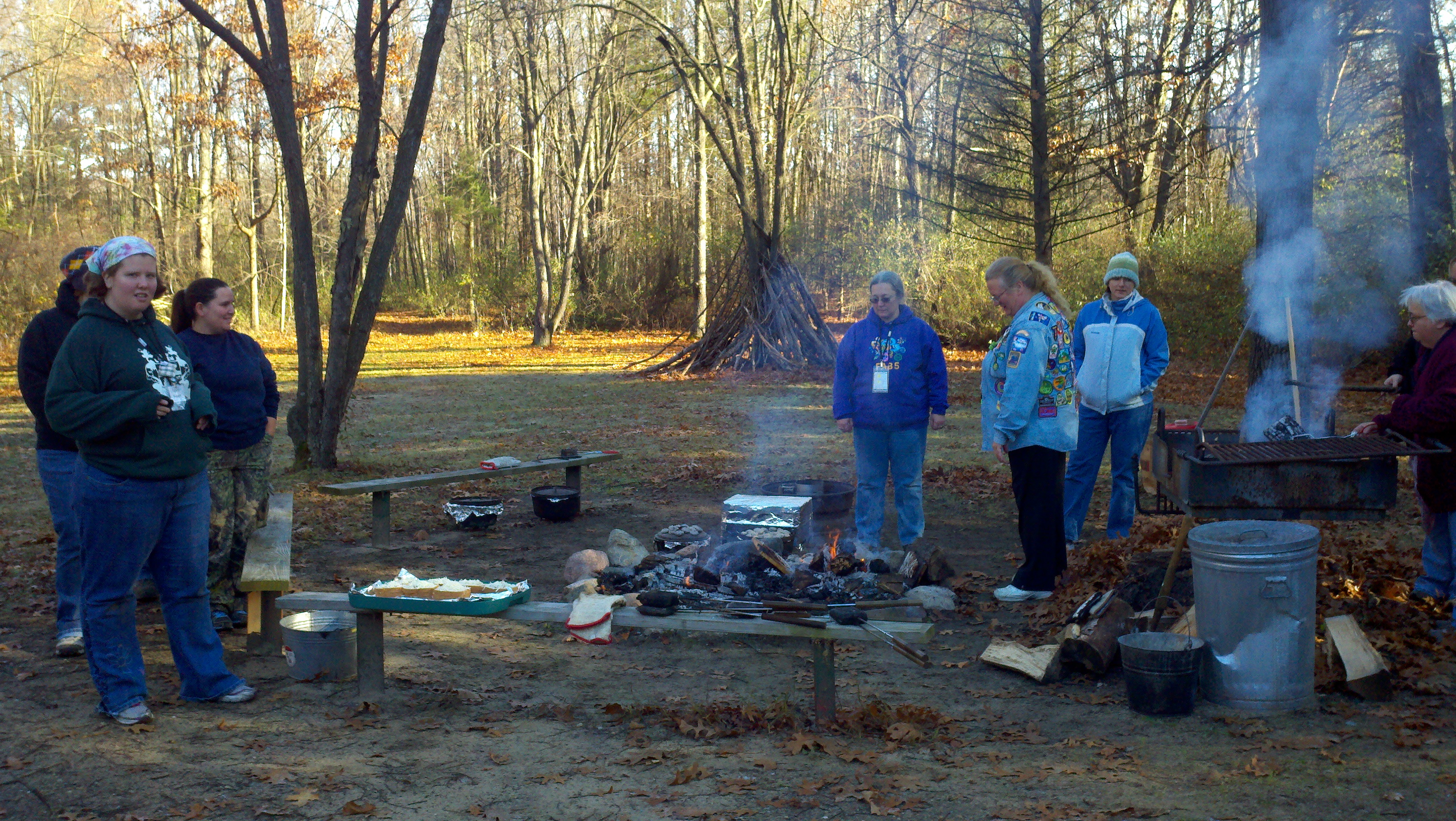 DOWAGIAC – The opportunity to incorporate their Catholic faith into a troop activity was a major selling point for members of Girl Scouts Heart of Michigan Troops 80443 and 80444.
More than 50 girls and adult volunteers traveled to Dowagic on November 10 to learn about St. Kateri, the first Native American saint who was canonized in October. The gathering took place at a parish situated on property owned by the Pokagon Indians.
Tylina Zimmerman, leader of Troop 80443, said her Brownies completed three badges during the daylong event .
"We learned things about her and did crafts unqiue to the Indian heritage such as beading with a feather with each bead representing a different element," Zimmerman said. "A lot of it was learning about her life. The girls were also able to work on the Luminous Mystery Path and we prayed the Rosary together."
In addition the girls played Saint Bingo with Father Richard, from St. Cecila's Parish in Hastings, serving as the caller.
Michelle Jackson Long, GSHOM membership specialist, said the activities were a good way for the girls to learn about St. Kateri and their Catholic faith.
"We have a faith-based component in our programming called My Promise, My Faith which enable our girls to experience their faith through Girl Scouting and events like the one in Dowagiac," Jackson Long said.
In addition, St. Kateri is the patron saint of bullying which fits in with GSOM's anti-bullying curriculum, Jackson Long said.
The indepth look at St. Kateri was broadened to include discussions about native American traditions and the history of local Indians as well as a walk around the church grounds.
Zimmerman said there was a test designed to help the girls recognize the importance of what they were learning. The focus was on the Mystery of the Rosary and the Holy Eucharist. Zimmerman is a third-generation Girl Scout and her family donated the property for Camp Merrie Woode.
"It was neat for adults to participate at the same level as the girls," Zimmerman said. "It was nice for the girls to interact with Girl Scouts who are Catholic, but not going to Catholic schools."
Being able to infuse their faith into Girl Scouting is "incredibly important, Zimmerman said.
"We have made decision to send our children to Catholic schools and to have that reenforced outside of the classroom and church, shows our kids that our faith can be fun, especially for those not in youth groups," Zimmerman said.