About
Daisy/Brownie troop trains for Martian Marathon
Posted on 03/05/2013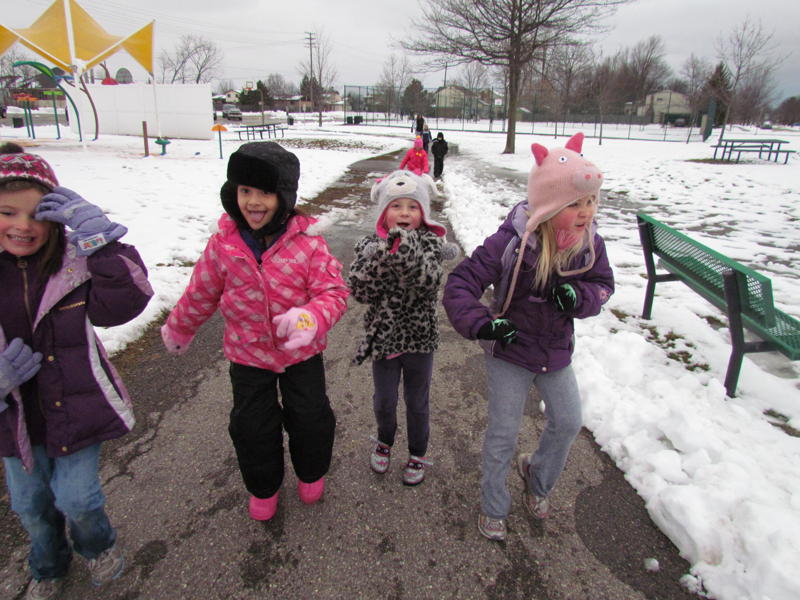 CANTON – Jennifer Maddock is running the run instead of walking the walk with her Brownie troop in Canton.
Maddock, leader of Troop 40129, is getting some of the 16 girls in her troop ready to run the Martian Marathon on April 13 in Dearborn.
"We train twice a week on Tuesdays and Thursdays. We go to a local park and do laps," Maddock said. "These kids are really jumping on board and the moms are out there too."
So far 21 children have signed up to participate in the Marathon and this includes siblings of the girls. They each have to log 25 miles in an 8-10 week period leading up to the run. They will run the last 1.2 miles of the Marathon and as they cross the finish line they'll receive medals and t-shirts.
Officials with the Martian Marathon came over to Maddox's home to talk with the girls about the run and about the benefits of exercise. They also talked with the girls about ways other than running to train.
"Once they hit the 10-mile mark in their training, they receive a martian blowup doll," Maddock said. "I hope that I'm instilling in them that being active and healthy is a part of life. This year our focus is healthy living and exercise. Maybe we'll do this again next year."
Maddock was a Girl Scout. When her daughter decided she wanted to carry on her mother's legacy, Maddock checked with Eriksson Elementary where her daughter attends school and found that there was no Daisy troop.
"The troop couldn't exist without a co-leader so I stepped us the co-leader," Maddock said. "Originally Ihad 14 girls and now I have 16. We have such a great dynamic between the parents and kids."
When some of the girls were age-eligible to join a Brownie troop they decided they didn't want to be parted from their fellow troopmates so they now are in a mixed troop.
Of their Marathon adventure, Maddock said she wasn't sure how the girls would react.
"The parents and kids are excited," she said. "I know with my own kids they get excited to see me doing something different and so they do it."