About
Sand Creek Daisy's Celebrate Girl Scout Birthday
Posted on 03/18/2013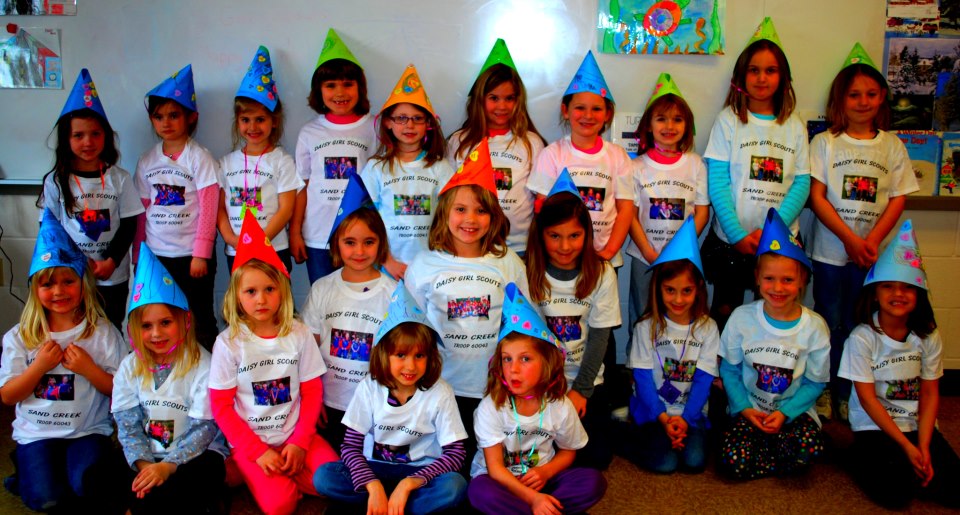 Party hats, t-shirts and a history lesson thrown in for good measure were the highlights of a 101st birthday celebration with Troop 60043, Daisy Girl Scouts of Sand Creek.
The girls' celebration honored the 101st anniversary of Girl Scouting.
Alisa Gardner, troop leader, made T-shirts for her troop with pictures of their recent derby race on the front. The shirts were gift-wrapped and presented to each girl as a Girl Scout birthday gift.
Additionally, the girls made party hats and learned about the history of the very first Girl Scout troop meeting and Girl Scout founder, Juliette Gordon Low.