About
Big Bang-quet Community Challenge - We Need Your Votes!
GSHOM on 02/16/2017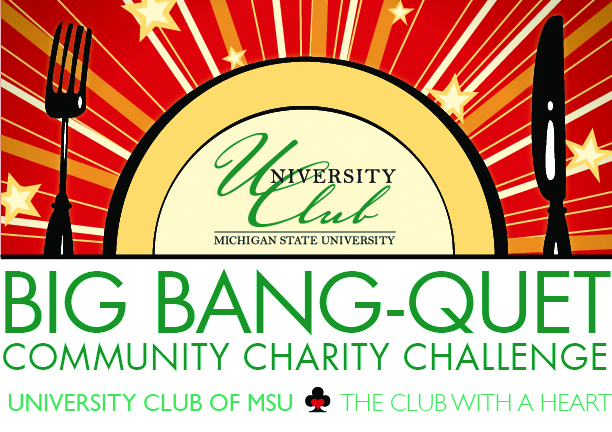 We Need Your Votes!
Help us win a $10,000 credit towards a fundraising event at the fabulous University Club by
voting for us in the Big Bang-quet Community Charity Challenge! Each "vote" is cast with a $5 tax-deductible donation to the Capital Region Community Foundation. We'll receive the funds* raised from our votes, plus with your help, we'd like to win the $10,000 Grand Prize!
90% of parents say that because of Girl Scouts, their daughter is more confident. At Girl Scouts Heart of Michigan, every girl deserves a chance. We believe in equality for all girls, and we strive to help them develop courage, confidence and character to make our world a better place. Financial hardship should never be an obstacle for a girl to enjoy the benefits of Girl Scouting. With the funds from this challenge, it will allow us to continue providing girls with financial assistance to participate in the Girl Scout experience.
Cast Your Votes at: http://www.universityclubofmsu.org/theclubwithaheart.aspx
Voting Open NOW: February 13 - March 21
* The CRCF will retain a small percentage of the donations to cover processing fees.
The Big Bang-quet is sponsored by the University Club, MSU Federal Credit Union, & the Capital Region Community Foundation.