About
Six Ways to Gain Parent Involvement and Support
GSHOM on 07/20/2017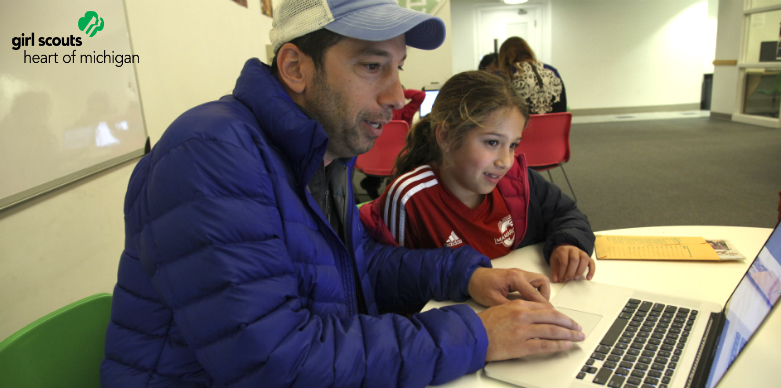 Six Ways to Gain Parent Involvement and Support
Having involved and supportive parents is such an important part of a successful Girl Scout troop. It keeps the troop active, engaged, and also helps alleviate some of the stress on the leader and co-leader. This can be challenging for volunteers, and if you find that you're in the same boat, check out the Six Ways to Gain Parent Involvement and Support below:
1.) The number one reason why people don't volunteer is because they weren't asked. Don't be afraid to ask for parents' help once, twice, or more! Let parents know that their support is important to you, but most of all, it's important to the girls.
2.) Set up a parent meeting before your first troop meeting (if you are a returning leader, you could set this up before you start a new year). Set the tone; let them know that you'd like to have parent support and involvement. It should be clear from the beginning that the success of the troop depends on support from families, and there are many ways that they can help. It may also be necessary to have one more than one parent meeting throughout the year. Every troop has different needs, but it is important to maintain transparency to gain parents' trust and support.
3.) Brainstorm with parents different one-time or short-term tasks that they can help with. Ask them what they might be doing for another organization or what they'd prefer to do. Do they like to shop? Are they great with organization? Based on their skills and interests, there are multiple ways they can help the troop!
4.) There are different times during troop meetings that gives parents the opportunity to step in. Not only can they help girls earn a badge or take them on a trip, but they can also help at the end with re-organizing some of your crafting materials. If parents are helping before or after a meeting (when the girls are not around), it could give you a great opportunity to have one-on-one time with to let them share some ideas about troop meetings. Not all parents are comfortable in front of a group, so you might be surprised at what happens when girls are not around.
5.) There may be some dads that want to support but aren't sure how. Men bring their own experiences, and it's a great chance to spend time with their daughter(s). A man can possess skills that can be beneficial in leadership positions, badge work, product sales, trip planning, etc.
6.) A lot of dad's love to coach their daughter(s) for sports, but get nervous about the idea of leading Girl Scouts. Who better to teach about teamwork, hands-on learning and confidence than a coach? Dads are already teaching so much of this, so just remind them how similar being a troop leader is to being a coach, a teacher, and a dad. All of those roles work towards giving girls independence and a strong sense of self. Who wouldn't want that for their daughter?
Be sure to check out our resources available in the Forms and Documents section.