Donate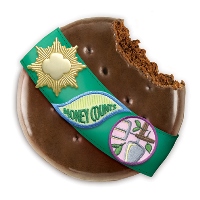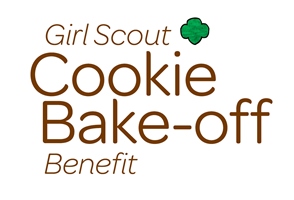 Join us for an evening of decadent desserts created with Girl Scout Cookies by local chefs! This event supports Girl Scout outreach to low-income and at-risk girls in your community. To learn about sponsorship, download our Bake-off Sponsor Packet.
Tickets: $45 or $325 for a table of eight
Thursday September 25, 2014
Washtenaw Community College
---
Ypsilanti/Ann Arbor
See event photos.
2013 1st Place Judge's Choice Award / 2013 People's Choice Award - The Moveable Feast

Chef: Bad Fairy & Wonder Woman

2013 Most Creative Award - La Dolce Vita

Thank U Berry Munch Sponsor
Celebrity Judge

Thank U Berry Munch Sponsor

Thank U Berry Munch Sponsor

Thank U Berry Munch Sponsor

Ann Arbor State Bank

A & R Total Construction

Thank U Berry Munch Sponsor

Brandon Foundation

Buffalo Wild Wings

Thank U Berry Munch Sponsor

Thank U Berry Munch Sponsor

Thank U Berry Munch Sponsor

Crown Industrial Services

Thank U Berry Munch Sponsor

Domino's Pizza

Thank U Berry Munch Sponsor

Dr. Barb Scheffer - Eastern Michigan University

First National Bank of Howell

Thank U Berry Munch Sponsor

Karri Osterhout - Huron Valley Women's Facility

Kohl's Lohr Road Ann Arbor

Thank U Berry Munch Sponsor

Thank U Berry Munch Sponsor

QPS Printing

Thank U Berry Munch Sponsor

Susie Ayer - Washtenaw Jewish News

Suzi Peterson-Stewart - Ann Arbor Civic Theatre

The Anderson Associates Realtors

Thank U Berry Munch Sponsor

The Bartech Group

Thank U Berry Munch Sponsor

Thank U Berry Munch Sponsor