Programs
Council's Own Badges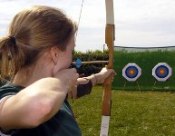 Archery
Though still used traditionally for hunting, archery is a common recreational and competitive activity. Girls use various styles and sizes of bows and arrows appropriate for their size and ability, and have a lot of fun honing their skills for one purpose, to hit a target!
---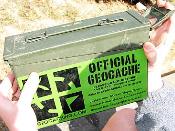 Geo-caching
Geo-caching is a recreational outdoor activity that centers on the use of a Global Positioning System (GPS) and maps to find caches (logbooks inside waterproof containers) hidden all over the world. Caches can be found in a variety of rural and urban environments.
---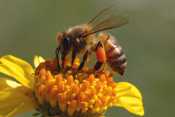 Honeybees
Girls will learn about the honeybee's contribution to agriculture and its critical role in our food supply.
---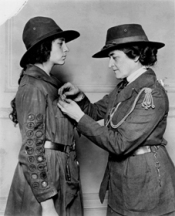 Juliette Gordon Low
Juliette Gordon Low founded Girl Scouts on March 12, 1912. More than 100 years later, she is an inspiration to Girl Scouts around the world.
Juliette Travels Back in Time (pdf)

Juliette the Bookworm is ready to explore life in the 1860's, the time when our founder Juliette Gordon Low was born. She needs your help to discover more information and spread the message about her findings.

Juliette Visits the Rainforest (pdf)

Juliette the Bookworm is ready to explore the rainforests of the world. She needs your help to discover more information and spread the message about her findings.
---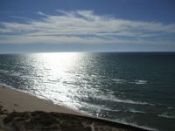 Michigan
Covering a land area of about 97,990 square miles, Michigan is home to more than 9.9 million residents (2000 census). Michigan is a kaleidoscope and a reflection of many cultures. Through completion of this badge program, girls will increase their understanding of fifteen Michigan cultures.
Michigan Lighthouse for Brownies & Juniors (pdf)

Michigan Lighthouse for Cadettes, Seniors & Ambassadors (pdf)
---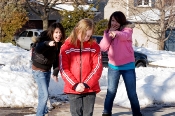 No Pressure Zone
Girls will learn how to say "NO" to peer pressure, learn the facts about what drugs and alcohol do to your body and find out how they can stay safe and healthy.
---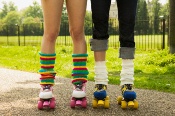 SK8R GiRL
People have been skating since 1743. Skates are used for recreation, in sports and as a means of transportation. Now you can explore how to roller skate like never before. Whether you prefer inlines or quads, you can try it all with lessons, rink tours, demonstrations, music, games, tech challenges, movies, food and more. Oh, and of course - lots and lots of roller skating!
---
Windows to the Past
The Windows to the Past program will let your troop experience some of the activities that Girl Scouts did during each decade. Girls need to complete four activities to earn a lapel pin that can be purchased at the GSHOM shops.
---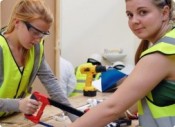 Women In Construction
Everyday people travel on roads, work in buildings, shop in malls and live in homes or apartments. Therefore, it is no surprise that construction offers limitless job opportunities at all levels. This project will introduce girls to the construction industry and specifically, the role of women in construction.