Events & Activities
Trading Post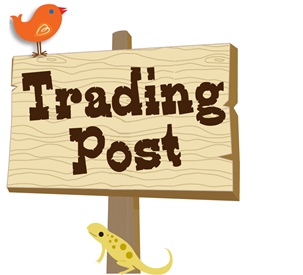 A trip to any of our camp-based Trading Posts is among the highlights for many of our girls.
The Trading Posts will be open during each of our summer resident camps to give our Girl Scout campers an opportunity to shop a large selection of merchandise.
Parents are invited to visit the Trading Posts during check-in and may leave money with Trading Post staff for their girls to spend during the week. All money remaining will be returned to individual campers during check-out when parents and girls will be able to make one last sweep through the Trading Posts.
Camper Care Kits
Parents and relatives also have the option of purchasing Camper Care Kits during camp check-in. These kits include items selected by them for delivery to their girls during their camp stay. We invite parents, grandparents and any other relatives to stop by any Girl Scouts Heart of Michigan shop location during the week of June 17-21 to build a Camper Care Kit. Kits may include any items from the shops including t-shirts, stuffed animals, camp equipment, light-up merchandise, books and many other fun items.
Send a Note to Your Daughter
Parents may also want to visit the Camp Notes table in our Trading Posts during camp check-in to purchase a fun note card to leave for their camper.
Questions regarding any of the Girl Scout Heart of Michigan trading posts can be directed to Sue Smith at ssmith@gshom.org and any of the camp directors.
All girls are able to visit the Trading Post at least once during their resident camp experience; this includes three-day sessions. Trading Post merchandise ranges in price from $1.00 to $35.00.