Girls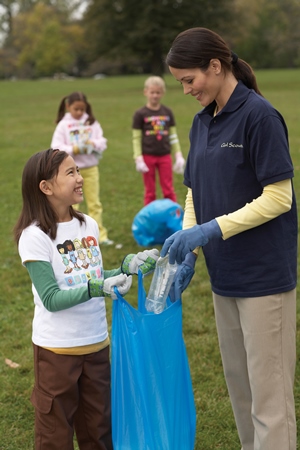 101 Years of Service
Girl Scouts has helped girls build courage, confidence, and character to make the world a better place for more than 100 years. In honor of our 101st year, we organized a council-wide week of service called Make the World a Better Place Week.
It was a huge success with more than 800 hours logged, and we want to thank everyone who participated.
Download Participation Certificate
Congratulations 2013 Pizza Party Winners!
Jackson Region:
Area 641's Canned Food Drive
Kalamazoo Region:
Troop 90692's Operation Christmas Child Project
Lansing Region:
Troop 30125's Oldham Project
Saginaw Region:
Troop 50814's Jane Harris Cabin Clean-up
Ypsilanti/Ann Arbor Region:
Troop 40374's Bookhounds Program
Volunteer Service Log:
We hope you'll look for opportunities to serve your community year-round. Please feel free to tell us about the great things you're doing by using the form below.
*REQUIRED*
To calculate, multiply the number of hours spent by the number of people who participated.