Volunteers
Become a Girl Scout Leader
As a leader, you'll guide girls through planning fun activities, giving back to your community, and managing the operations of the Girl Scout troop. It's a totally rewarding experience that gives back as much as you give to it.
Here's how to get started:
Step One- Apply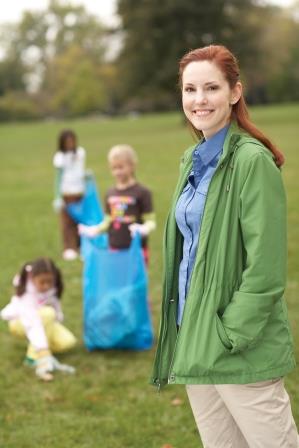 Girls' safety is our number one priority, therefore all volunteers submit a Volunteer Application, Background Check Authorization and references. Get started now.
Once your application is processed and cleared, you will receive a Volunteer Appointment Letter/Volunteer Agreement that you will sign and return to your nearest regional center.
The application process is complete once you register as an adult member ($15).*
Step Two- Prepare
You're a stronger leader with training. Don't miss this important step that will help you ensure girls in your troop have a safe, fun and engaging Girl Scout experience.
Required Training Opportunities:
Girl Scouting 101 (online, 45 min, upon appointment)
Council Essentials (online, 20 min, upon appointment)
Troop Management (in-person, 2 hours, within 90 days)
Grade Level (in-person, 3 hours, within 90 days)
Recommended Training Opportunities:
Leader Meetings (in-person, 1 hour, monthly)
Trip Planning (home-study, before field trips or travel)
First Aid and Adult/Child CPR (6 hours)
Step Three- Meet
Congratulations! You're ready to start meeting. Be sure to invite more girls to join, and ask every parent to play an active role in your troop.
*Financial assistance is available for Girl Scouts Heart of Michigan membership fees, uniforms and books.