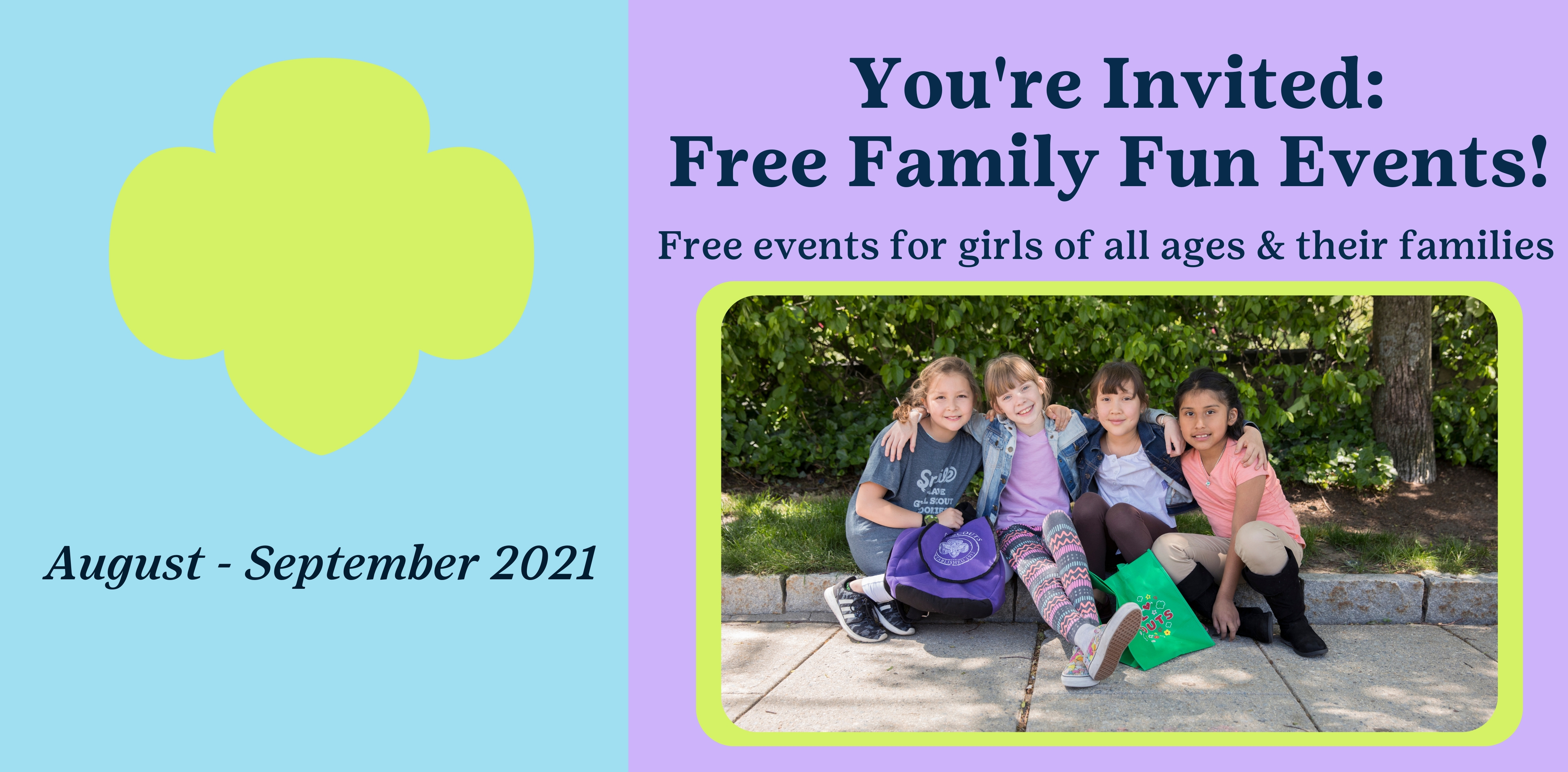 Free Family Fun Events
If you always wondered what Girl Scouts do, this is a fantastic opportunity to see how much fun Girl Scouts have!
Take a look at these free events, available for all girls and their families to attend. Bust a move at the Animal Dance Party, express their creativity with Flowers to Frame, explore stem at the Robot Building party, and problem solve the Mystery of Tarjar Game. Pick one, or try them all, we promise she'll discover her next step in the journey of Girl Scouting. 
Once you register for a event, you will receive a confirmation email with a list of supplies that you'll need to get; these events are designed for girls who have not yet tried the Girl Scout experience.   
Know other families that would enjoy a family fun event? Please share any of the events after you register so they can join in on the fun too!