National Council Session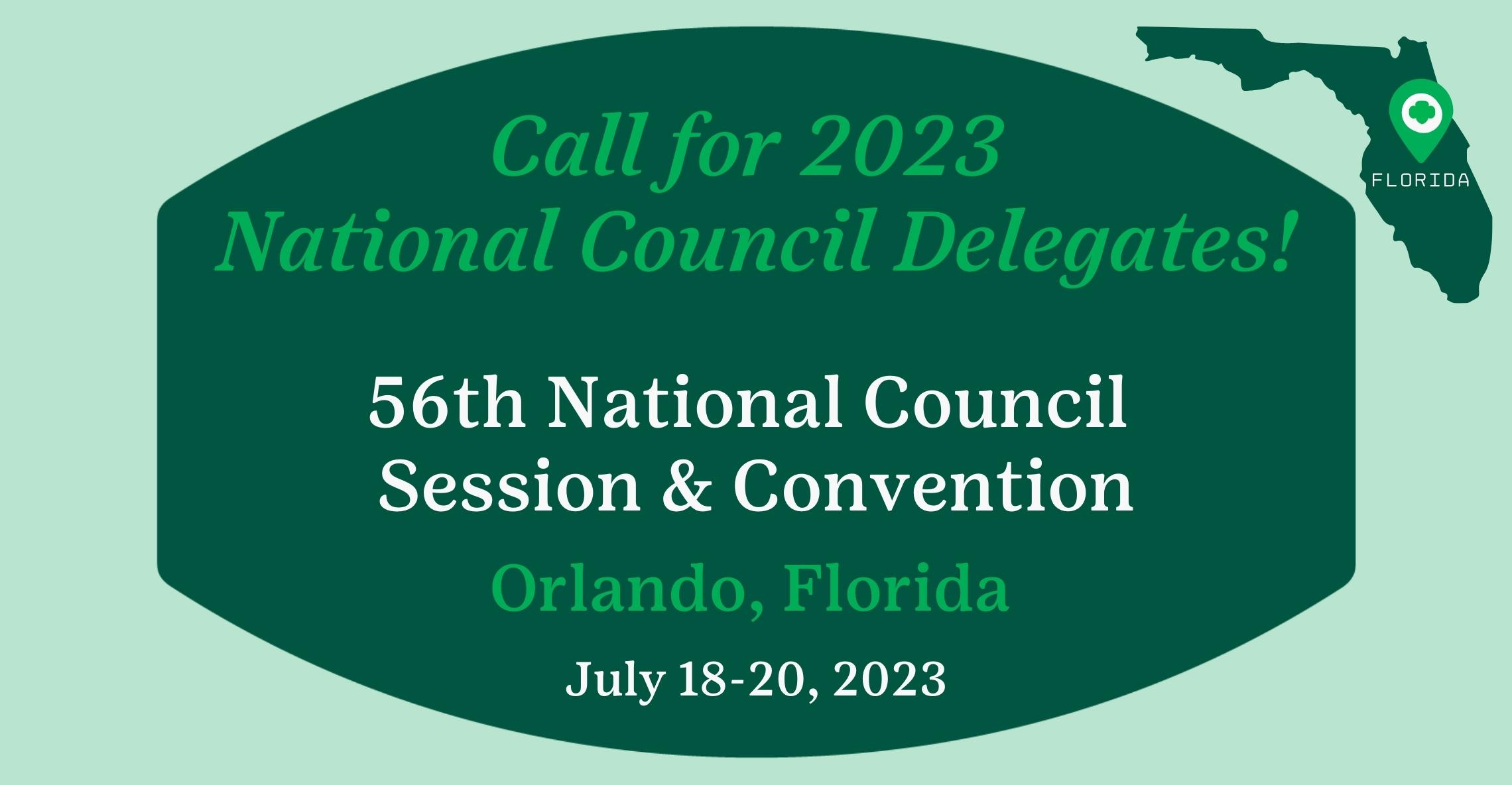 Call for 2023 National Council Delegates!
The Board of Trustees for Girl Scouts Heart of Michigan is pleased to announce the call for National Council Delegates to represent GSHOM at the 2023 National Council Session/56th Convention, July 18-20, 2023, in Orlando, Florida! Also, "Phenom by Girl Scouts," an event just for girls, will follow our 56th NCS—kicking off on Thursday, July 20, and wrapping up on Saturday, July 22, 2023.
Every three years, Girl Scouts from across the country gather together at the National Council Session (NCS) and Convention to reinvigorate our membership, deepen our commitment to our Movement, and celebrate our successes.
Each Girl Scout council is entitled to send a specified number of Delegates to serve as voting members of the National Council. Application forms must be completed and returned to us by no later than June 30, 2022. 
Together, we will:
 
Engage in conversations on important topics facing Girl Scouts & all girls;
Participate in an array of educational opportunities; and
Network, mingle, and renew friendships, while we celebrate the work we do together.
This is a prestigious and competitive selection process, so please carefully review the requirements and responsibilities listed on the Delegate Application to be sure this position and commitment is right for you.
Those who are chosen must agree:
To travel during the July 16-23, 2023 dates.
To participate in all training, planning, and preparation sessions leading up to the National Council Session.
To report on the NCS to their communities and as requested to other Girl Scout meetings and events, upon returning from the conference.
The committee will review applications, select candidates for interviews, conduct interviews and determine the slate for the Girl Scouts Heart of Michigan Board Meeting to be held in  September 2022. The Board of Trustees will elect/approve the delegates at that meeting.
For any other questions, please email our Help Desk team for assitance.