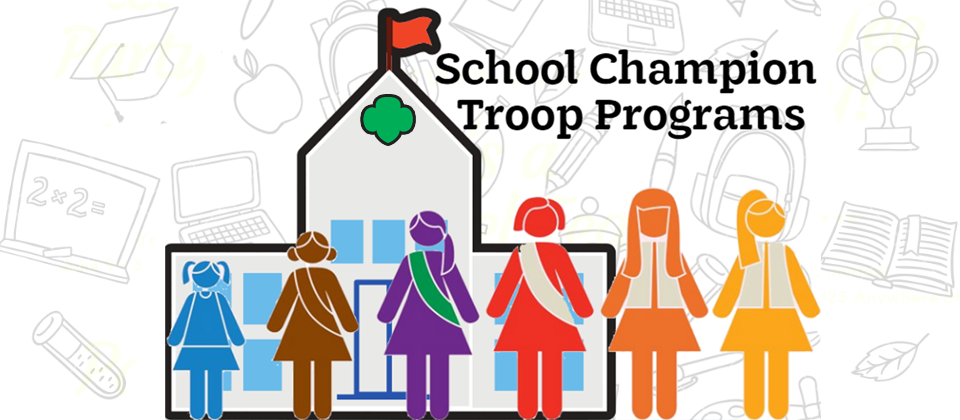 Adopt a school in your area and...
be an ambassador for Girl Scouts by sharing your experince with other girls.
learn more about the Girl Scout orgnization.
learn marketing skills.
pratice leadership skills while working with other girls. 
Eligibility
                  This program is open to all 2019-2020 registered troops. Participating troops must designate two
                  registered and background screeened adults to lead this program. The adults do not have to be troop
                  leaders, two adult members can lead this effort. Troops fill out the interest application and receive
                  approval from Girl Scouts Heart of Michigan staff and Area Manager.
Patch Requirements
                     Discover:  Troop will learn about the school they are adopting and different options for recruitment
                                       activities in partnership with the membership specialist. 

                     Connect:   Connect with your school and schedule selected recruitment events.

                 Take Action:  Host recruitment events and complete support follow up efforts.