About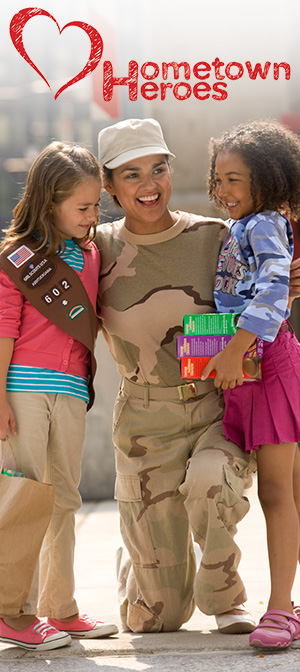 Help girls give back.
Any time you see a girl selling nuts and candy, or Girl Scout cookies, you will have the option to purchase some for yourself, or to purchase products that will be donated to local community heroes.
Nuts, candy, and cookies purchased through this program will be donated to police officers, firefighters, emergency medical technicians, assisted living facilities, local military officials, and more.
Exciting news! Are you a Hometown Hero or know someone who is? We want to celebrate YOU and all that you do for your community! During the month of April, as a token of our appreciation, visit a cookie booth near you to receive a free box of cookies upon proof of your service (a military ID, uniform, etc)!
Locate a booth near you today!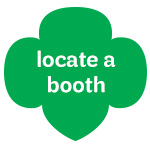 You can also use the donation form below and we will use your funds to purchase, cookies or treats, on your behalf.