About
Council's Own Badges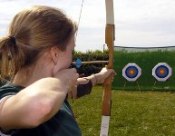 Archery
Though still used traditionally for hunting, archery is a common recreational and competitive activity. Girls use various styles and sizes of bows and arrows appropriate for their size and ability, and have a lot of fun honing their skills for one purpose, to hit a target!
---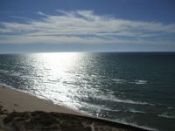 Michigan
Covering a land area of about 97,990 square miles, Michigan is home to more than 9.9 million residents (2000 census). Michigan is a kaleidoscope and a reflection of many cultures. Through completion of this badge program, girls will increase their understanding of fifteen Michigan cultures.
---
Windows to the Past
The Windows to the Past program will let your troop experience some of the activities that Girl Scouts did during each decade. Girls need to complete four activities to earn a lapel pin that can be purchased at the GSHOM shops.