Membership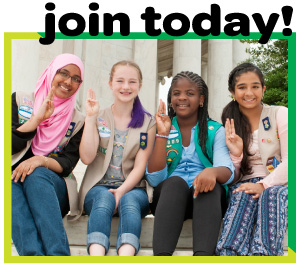 There are so many ways to be a Girl Scout!
From troops to events and cookies to camp, there is something for every girl. So try all of them, and see what makes you soar higher!
Attend an event this weekend, go to camp in the summer, earn badges in the fall—what will you do? Membership is open to ALL girls in grades K–12! And you can join anytime of the year, how cool is that!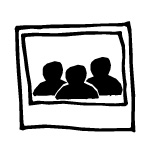 Join a Troop:
You'll get together with your friends to play games, go on field trips, and explore the outdoors. Earn badges as you learn to do all kinds of fun things—like painting, camping, geocaching, creating inventions, planting gardens, and so much more. Whether you get together once a week or once a month, you'll find yourself counting the days until your troop meeting starts. Join Today!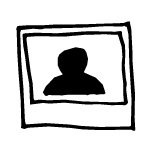 Become a Juliette:
Juliettes are independent Girl Scouts who have guidance from a mentor, usually a parent or another adult. As a Juliette, you can be invited to Troop meetings, but you can also work on Girl Scout materials on your schedule. You decide what activities and events to participate in (check out The Source Troop Guide to learn more), which earned recognitions and awards you wish to complete, participate in the sales of Cookies and Treats & Reads—it's Girl Scouting custom-made for you by you! Join Today!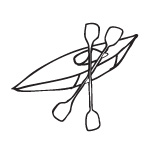 Go to Camp:
Check out our awesome camp facilities! At camp, you'll develop the kind of outdoor skills that are hard to build anywhere else. Skills like safely building a campfire, pitching a tent, or canoeing across a lake. Hey, how about adding some horseback riding, rock climbing, and archery to the mix? Don't forget to round things out with a ropes course, some zip-lining, and maybe a week-long back-country hike! You'll find out how much fun it can be to unplug and explore the world around you. Join Today!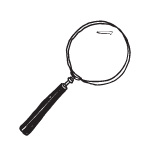 Attend Events:
We offer activities in your neighborhood, in your city, and all over Girl Scouts Heart of Michigan (34 counties to be precise!) With over 300 events a year—yes, you read that correctly—there is bound to be at least one event you'll want to check out. From pottery to STEM and dog sledding to zombie-survival, we have something for everyone! Check out The Source to get a sense of all our events. The Source is your one-stop-shop for information and event listings all over the Girl Scout Heart of Michigan Council! You can go with your troop, your family, or on your own (age appropriately of course), any way you come you'll have a blast! Join Today!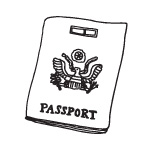 Travel the World:
From local field trips to global adventures—if you love exploring different places and cultures, then Girl Scouts is the place for you! Make friends from all over the country and world, as you visit our five World Centers! So pack your bags and get ready for inspiring, life-changing experiences when you travel with your Girl Scout sisters. Join Today!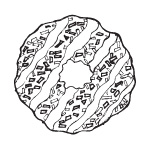 Sell Cookies and Treats & Reads:
Girl Scout Cookies are fantastic and so are our Treats & Reads (or also known as nuts and magazines). Besides being delicious, they are super fun to sell and you'll learn five fantastic skills along the way! These two sales experiences allow you to appreciate your hard work by paying for your camping trips, The Source events, and worldly travels. How many girls can say they paid for all that on their own? Join Today!
There is no value comparable to a girl on a mission. She'll pave the way to her future and learn from so many positive friends and sisters in Girl Scouts! The $35 Annual Membership dues per girl* seems so small in comparison to all the skills and confidence she'll gain.
Hey parents/caregivers, interested in leading her Girl Scout Troop or being her Juliette mentor? Become a volunteer today!
*Financial assistance is available for Annual Membership dues and certain activities.