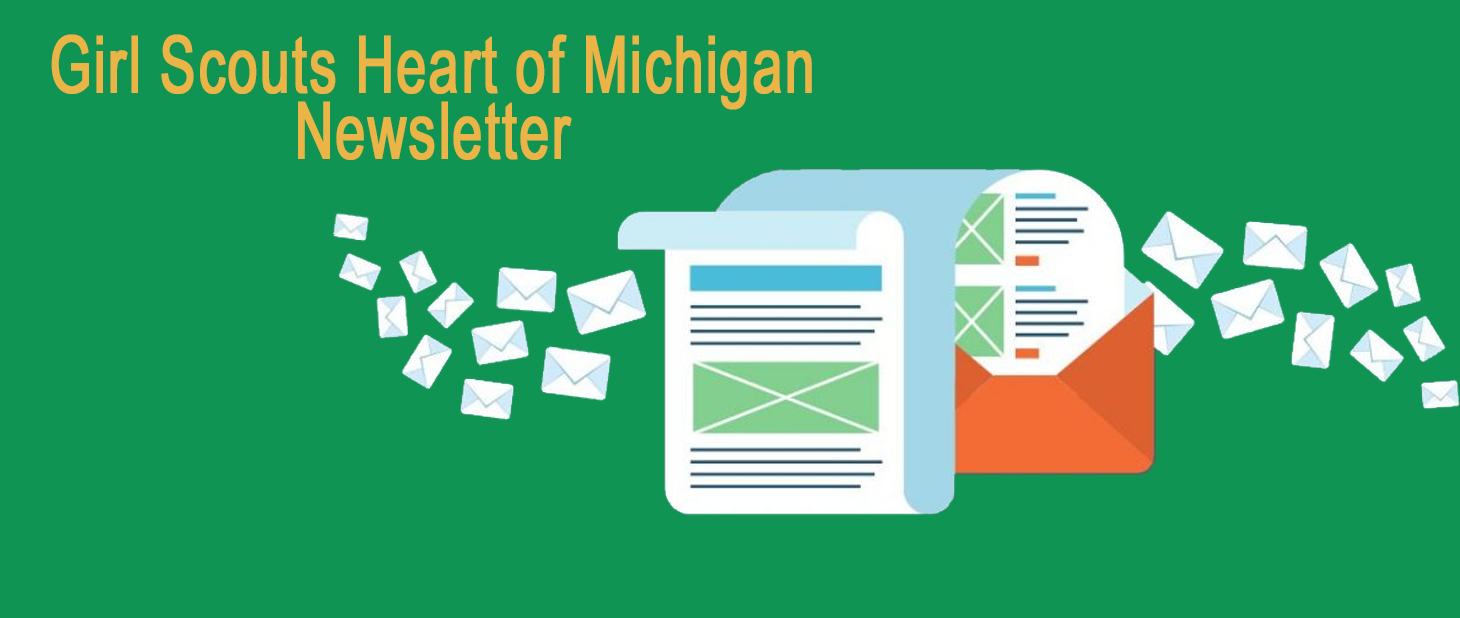 At the beginning of each month, we send out a newsletter to all registered adults in our council. The newsletter includes all of the important information you need to know about upcoming events, volunteer trainings, outdoor opportunties, product program and more. 
Click the links below to view or download the newsletters!
Not receiving emails? Resubscribe anytime.
All members, volunteers, and families will receive our emails to the email address we have on file in their MyGS profile and do not need to subscribe, unless they have previously opted out.
Please allow one cycle of emails to receive the newsletter sent out on the 1st of every month. Emails are only intended for currently registered members; non-registered members cannot opt-in to our marketing emails at this time.