Special Events
Wine & Girl Scout Cookie Pairing
Thursday, April 22, 2021
*If you do not have a Facebook you can still join us & watch.
Enjoy a fun-filled night from the comfort of your home with a St. Julian Winery Wine Consultant as they present a curated wine and Girl Scout Cookie pairing!
Like sweet wine? Like dry wine? We have kits for everyone!
Find the perfect match of wine to appreciate Thin Mints and Samoas a little more than we already do. Can't decide? Get multiple kits from
St. Julian Winery delivered right to your doorstep!

Girl Scouts of Heart of Michigan will be hosting an online auction Monday, April 19th at 7:00 AM - Sunday, April 25th at 11:45 PM.
By participating in this event and auction, you will support moving the Girl Scout mission forward, girl by girl!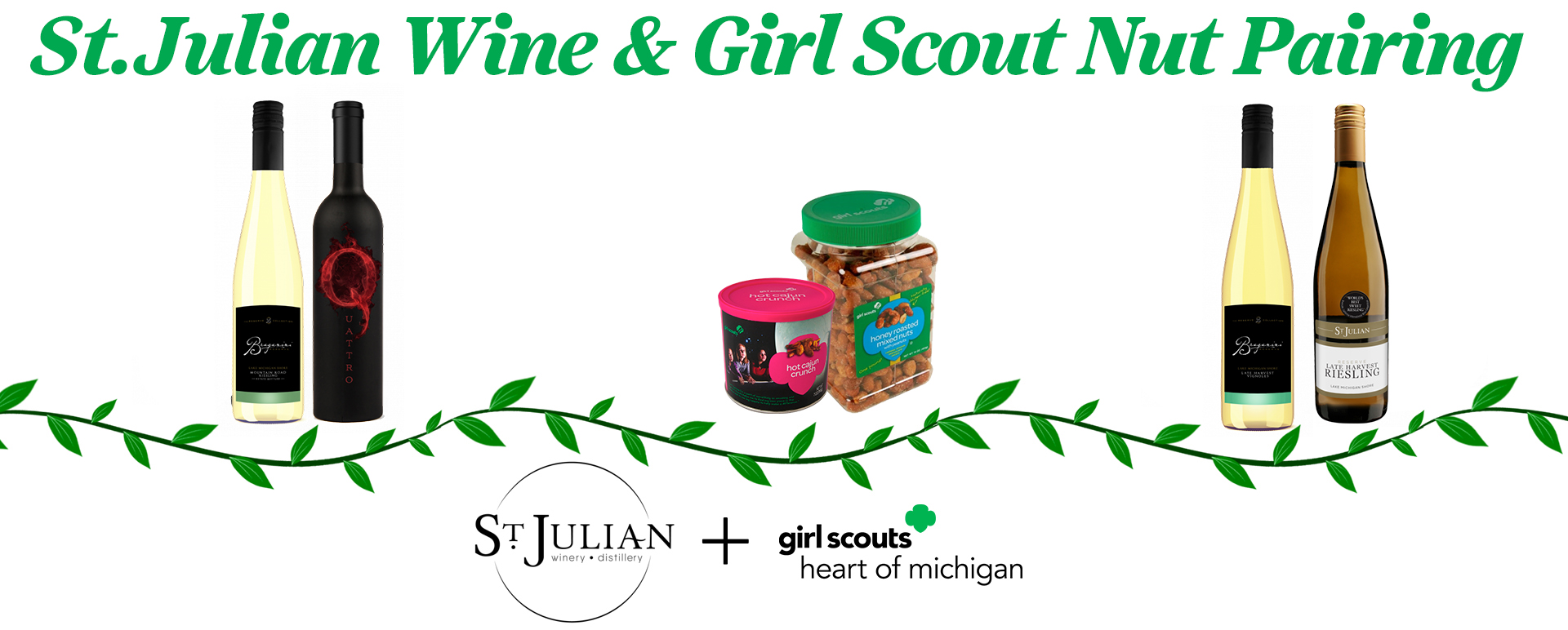 *Note: Must be 21 years or older. Shipping not included.
Order your kit from St.Julian Winery today!
Visit the St.Julian Winery website to purchase your wine & Girl Scout Cookie pairing kit, and we look forward to seeing you at our live event & online auction in April!!